I am a senior economist at the OECD Development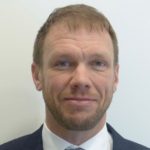 Centre, where my work focuses on the effects of the clean-energy transition in fossil fuel-exporting countries. I also work on the role of sovereign wealth funds and strategic investment funds in the clean-energy transition.
Before joining the OECD, I worked at the World Bank and at Stanford University. While a senior economist at the World Bank, I authored and led the production of three books, published in several languages, on the public economics of the extractive industries sector, and in the area of infrastructure finance. I also authored and led the production of research papers on sovereign wealth funds, strategic investment funds, and fiscal policy in resource-rich countries; and provided advice to governments on these subjects. At Stanford, where I was a visiting scholar, I did research on the mobilization of institutional investor capital for climate-aligned development.
I publish op-eds and essays as often as I can on subjects that interest me, in media outlets such as the Financial Times, Project Syndicate, Le Monde, Prospect Magazine, the Official Monetary and Financial Institutions Forum (OMFIF), Capital Finance International, and the Norwegian business newspaper Dagens Næringsliv.
Before studying economics and joining the World Bank, I was a Delegate of the International Committee of the Red Cross (ICRC), to the armed conflicts in Colombia and the Democratic Republic of the Congo. Activities included hostage negotiation and other humanitarian diplomacy vis-à-vis armed groups and parties to the conflicts, implementation of humanitarian aid operations, and monitoring of conditions in prisons and unofficial detention sites.