Håvard Halland is a Senior Economist at the OECD Development Centre. His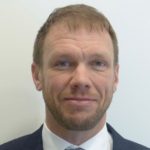 work focuses on the effects of the low-carbon transition on the economics, fiscal management, and public finances of resource-rich countries; on the role of sovereign wealth funds and strategic investment funds in the low-carbon transition; and on how climate change affects these funds.
From 2012 to 2018 he was an Economist / Senior Economist at the World Bank, where he provided advice to governments on the establishment and operations of strategic investment funds and sovereign wealth funds. At the World Bank he was also the lead author or joint author of 3 books on the public economics and management of the extractive industries sector, in the area of infrastructure finance, and of a number of research papers.
Before joining the World Bank, Håvard was a Delegate of the International Committee of the Red Cross (ICRC), to the armed conflicts in Colombia and the Democratic Republic of the Congo. In that capacity, he led ICRC support for community infrastructure projects, implemented large-scale humanitarian aid operations, performed medical evacuations from conflict zones, and conducted hostage negotiations and other humanitarian diplomacy vis-à-vis armed groups, based on the Geneva Conventions.
Håvard earned a PhD in Economics from the University of Cambridge, and was during the academic year 2018/19 a Visiting Scholar at Stanford University. His opinion pieces have appeared on Project Syndicate and in international finance media, and he is a regular presenter at workshops and conferences around the world. He is fluent in Spanish, French, English and Norwegian, and speaks German at the intermediate level.